A safe, caring and vibrant community where all people can thrive.
To enhance, engage and represent our diverse neighbourhood, where we live, work and play, by facilitating partnerships, programs and services
Innovation: We are creative, pro-active and visionary
Sustainability: We are stable, growing and nurturing
Respect: We are considerate and treat others with care and respect
Integrity: We are accountable and honest in everything we do
Diversity: We strive to engage all those who live, work and play in our community
Pride: We are proud of our community and our successes
Accountability: We are accountable to the community and are responsible for doing what we say we will do
Community Engagement
Organization Sustainability
Community Economic Development
Community Safety and Well-Being
Housing
Community Advocacy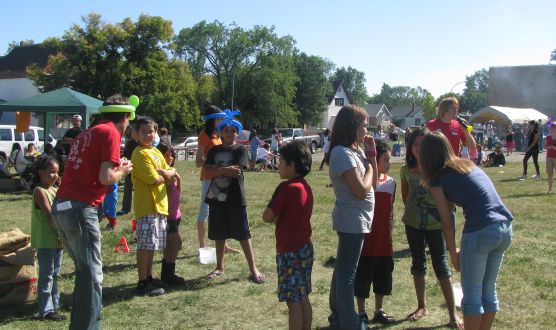 Association History
The North Central Community Association was incorporated in August 1976. North Central is one of the largest inner city neighbourhoods in the City of Regina.  It represents a population of over 12,000 people in an area of 183 square blocks, consisting of 4300 homes and over 200 businesses.
Over the last 3 decades, the organization has led the city, province, and country in programming initiatives from a community perspective. North Central was one of the first neighbourhoods in Canada to convert their library into a community based governance structure. The Albert Library has won awards throughout Canada and the world for its Aboriginal based content and unique programming.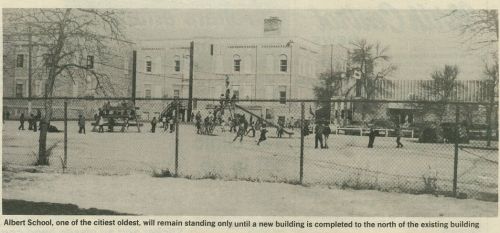 In most neighbourhoods, community associations fill the role of coordinating social, cultural, and recreation activities for the community. In the inner city, the priorities of the residents go beyond that of its suburban neighbours. Based on feedback over the years, the NCCA has addressed the needs of the community with successful initiatives including: gang exit strategies, street prostitution initiatives, development of a crime prevention task force, and employment training programs. NCCA is the only organization that is elected by the community and whose mandate is the development of the neighbourhood as a whole. As a result, NCCA has taken more of a paternal approach to ensure that the overall health of the community is being addressed.  NCCA does this by advocating for policy and legislative reform from the Municipal, Provincial and Federal Governments.
The association is well entrenched in the community and has effectively integrated and partnered with key delivery agencies throughout the city. Over the last few years, the Association has begun to develop a series of sub committees and task groups as a means to bring expertise and technical resources to this volunteer board. The Association is seen as the leader in the field of community development, and is considered the key partner to the various levels of government and their perspective departments. The NCCA has positioned itself to be a key spokesperson for the community and has earned numerous seats on multiple intergovernmental committees as a means to bring a community perspective to business of community development.