RPS Community Engagement Unit & Cultural Unit – Open for Business
by Cpl. Sheri Wild
The Regina Police Service Community Engagement Unit is in full swing. We are a group of 8 uniformed police members who work 8am-5pm, Monday to Friday out of mâmawêyatitân centre.
You can come report incidents to us, request our presence at events, or just come for a visit. Our mandate is simply to engage with community associations, organizations, businesses, and citizens of Regina. In the coming months you will see us on beat and bike patrol throughout the city.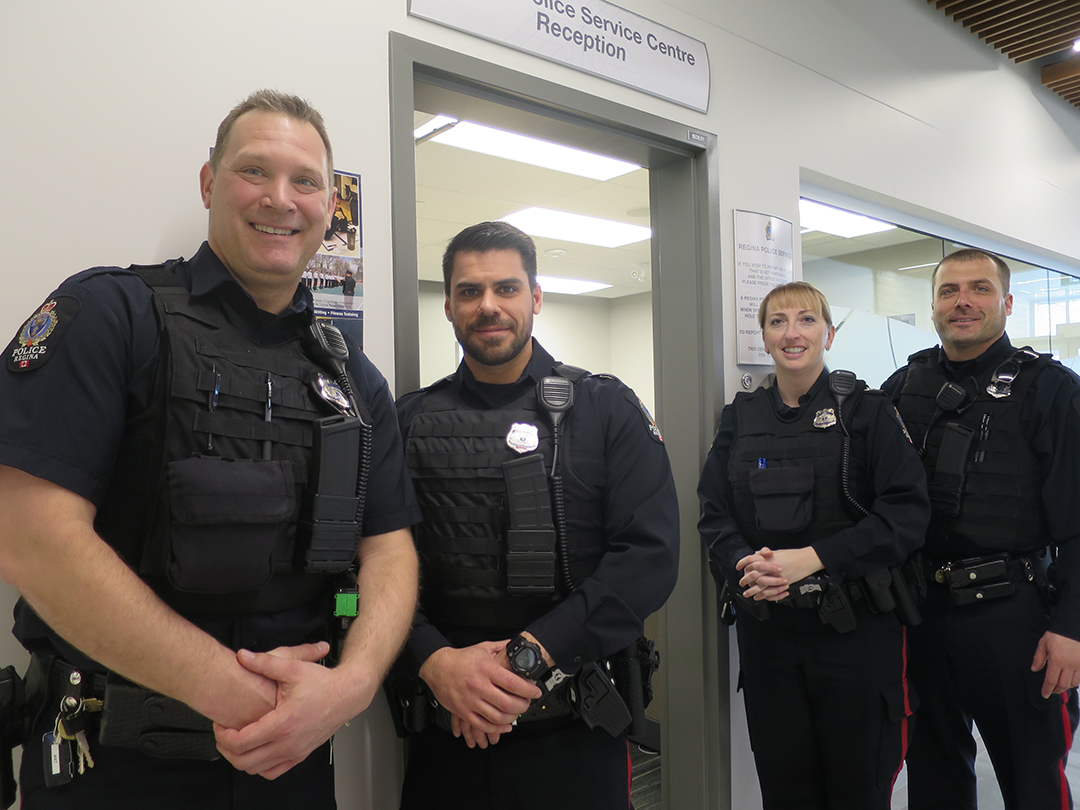 The Regina Police Service Cultural Unit also works out of the police station at the centre as of April, 2018. Follow us on Twitter @ReginapoliceCEU or Facebook: Regina Police Service Community Engagement Unit. You can reach us at 306-777-6450.
Community Engagement Officers in front of their office at mâmawêyatitân centre. Left to right: Cst. Frank Kovacs, Cst. Jessy Singh, Cpl. Sheri Wild, Cst. Tyler Lerat