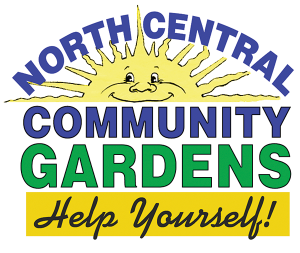 The North Central Community Gardens are planted, maintained, and enjoyed by volunteers and residents of North Central Regina! The gardens are shared by all.
Community Gardens offer increased food security, and community involvement by turning vacant lots into green havens of delicious, nutritious vegetables that everyone can enjoy! They also beautify the community by cleaning up otherwise vacant lots.
We welcome everyone and anyone, from any neighbourhood in Regina, to volunteer in any capacity; organizing, gardening, fundraising, or anything else you would like to help with. The gardens belong to the entire community, so please join us! Contact the office to find out how!
---
The North Central Community Gardens are located:
Oasis Garden – 1265 Garnet Street
Kitchener School yard
mâmawêyatitân centre
Gardens have drop-in times in which community members are welcome to join the garden co-ordinator in weeding and harvesting the garden.
---
Oasis garden on 1265 Garnet Street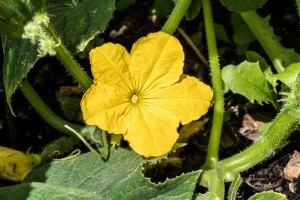 ---
Annual Spring Planting
Spring planting days are held every year in late May/early June.  Please check our website and Facebook for days and times.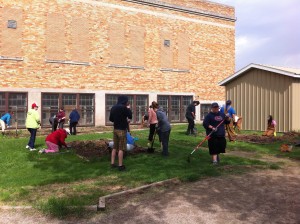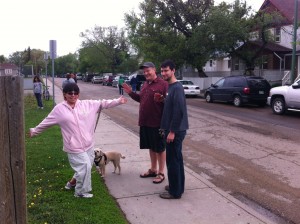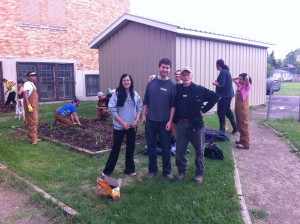 Volunteer Times!
In the summer months, there are set times the Garden Coordinator will be at our garden sites to welcome and instruct volunteers.  The day and time will be posted in spring.  Everyone is welcome to come down and enjoy all that the gardens have to offer. Hope to see everyone out!
Volunteers are always welcome in the gardens. To find out about volunteer opportunities, please contact the office at 791-9888 or email: communitygardens@nccaregina.ca
We are also looking for donations. If you are interested in donating to the gardens, please contact us.
---
The North Central Community Gardens are made possible with the generous support of:
---
---