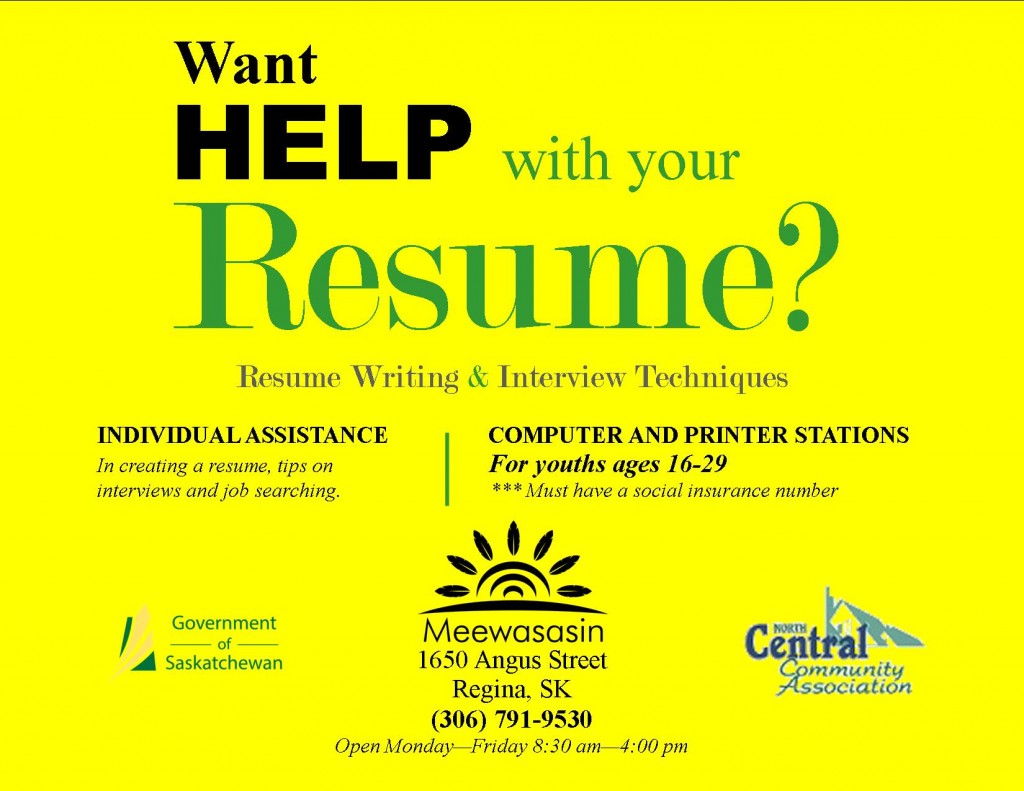 Summer is here! It's time to make sure your resume is in tip top shape to apply for all those summer jobs! Meewasasin has set aside the week of June 20-24th to work individually with you to better ensure your resume, job search and interview skills help you to secure employment!
Meewasasin always offers these services but this week is set aside specifically to help all of those wanting to take advantage of all the summer jobs posted.
Give us a call at 306-791-9530 or stop by 1650 Angus Street between 8:30 am and 4:00 pm for more information.