The Go Green Program in partnership with the Saskatchewan Roughriders and the City of Regina, allows North Central residents to watch football games for free and receive payment in exchange for cleaning up all of the recyclables that the fans leave behind.
If you are interested in working a game call the office to find out when an orientation is at 306-791-9888.

History of the Go Green Program
North Central participated in community meetings regarding the impact of rock concerts held at Mosaic Stadium (located in our community).
Residents complained that there was no spin off for the community. The response was a partnership with the City of Regina, Saskatchewan Roughriders and North Central!
NCCA needs people who are reliable and mature (at least 10 years old) to clean up all of the recyclable drink containers after each home game. The people who do this get tickets to the game, AND will get paid for their work! It usually takes about 4-5 hours to clean up.
We will also be looking for some 'fill in' team leaders. The work is not easy and we need people who are willing to come out and work hard for the entire time. Everyone works until the entire stadium is cleaned – so the harder you work, the less time it takes!
Every penny earned is put back into the North Central community. Over 70% is paid out to the people who clean up. The rest is spent on cleaning up the area around Mosaic Stadium.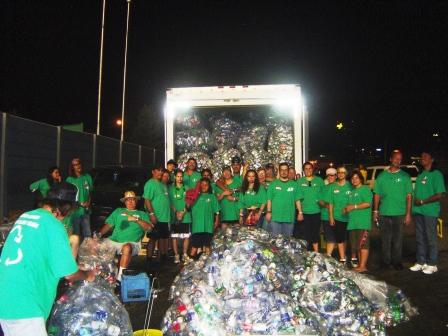 Everybody wins!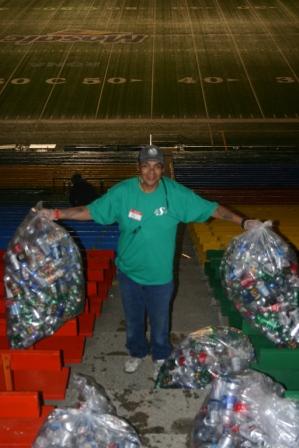 Just days after their championship victory, Roughriders brought the Grey Cup for a surprise visit to the Go Green appreciation dinner.
Says a Go Green organizer: "We couldn't have picked a better year to begin this partnership and everyone is looking forward to next season!"
Graffiti Removal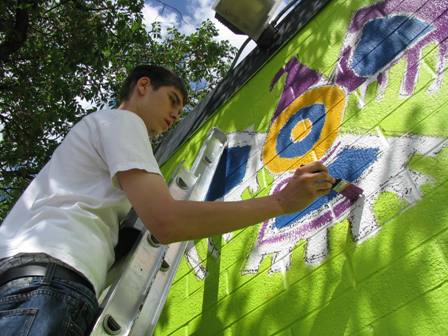 The money collected from the recyclables that is not put back into the wages of the workers, is put into beautifying North Central.  North Central is beautified mainly through Graffiti Removal and prevention.
Artists and community members are recruited to paint murals in the community to showcase local artistic talent, clean up a wall that has unwanted graffiti on it, and prevent future instances of graffiti.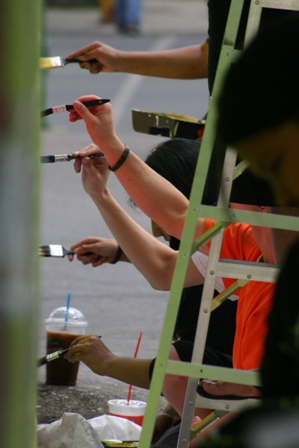 In June 2009, students at Scott Collegiate painted a mural on the side of the 7-Eleven building at 2934 Dewdney Ave. With the help of a professional artist, Aaron Clarke, the students designed and painted the mural. The Art students were very excited about putting their creation into the community for all to see.
You can now view these North Central Murals on our website.
Go Green Evaluation 2011 and Reinvestment Strategy
In partnership with: