**The Good Neighbour Fencing program will be on hold until further notice**
Employment for North Central Youth
The Good Neighbour Fencing Company aims to primarily hire youth from the North Central community. Employment is a major component towards independence and security. Employment allows youth to contribute back to the community and give them a sense of self-worth and self-efficiency. This employment opportunity will decrease the dependency on social services and increase their self-esteem.
The work crew is small and makes it possible to work one on one to develop on-the-job work skills. It also allows youth to develop a good work ethic. The skills learned on the job will be beneficial to future employment opportunities because it builds a sense of confidence and pride in their work.
Good Neighbour Fencing is also in partnership with Meewasasin youth employment training program which helps local youth develop employability skills in seeking full-time employment.
If a young person is interested in applying for employment with Good Neighbour Fencing please contact:
Mark Pitman
Phone: (306) 519-0730
Email: mark@nccaregina.ca
---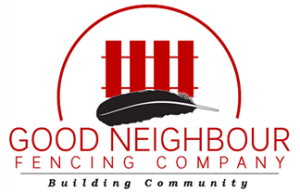 Contact Us
Good Neighbour Fencing Company
1650 Angus St
Regina, SK S4T 1Z2
Phone: (306) 519-0730
Email: mark@nccaregina.ca
Web: http://www.nccaregina.ca/fencing
Facebook page: https://www.facebook.com/GoodNeighbourFencing/