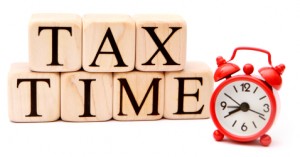 Do you want to help people in your community?
Volunteer with the North Central Community Association and participate in the Community Volunteer Income Tax Program (CVITP), and complete income tax and benefit returns for eligible individuals.
Your contribution as a volunteer
Last year, more than 15,000 (CVITP) volunteers helped thousands of people with modest incomes and simple tax situations such as social assistance recipients, newcomers to Canada, seniors, students in communities across Canada.
Volunteer Positions 
North Central Community Association is seeking volunteers for the following positions:
CVITP Volunteers (Handle the taxpayer's information securely and transmit the taxpayer's return to the Canada Revenue Agency)
Front Desk Greeter (Greeting community members, schedule time slots)
Qualifications and Requirements
You do not need previous experience completing income tax returns, however you must be proficient with computer applications including Windows and Internet, and be approved to use online filing software by the Canada Revenue Agency. All volunteer applications are screened and approved by North Central Community Association. Please apply no later than January 31, 2018.
Time Commitment
The 2018 Income Tax Clinic will require volunteers from mid-March until the end of April from Monday to Thursday.  Specific days and times will be determined with the volunteers.
How to get involved?
For more information contact the North Central Community Association at 306-791-9888 or info@nccaregina.ca