The Safer Communities & Neighbourhoods (SCAN) Act is improving community safety by targeting and, if necessary, shutting down residential and commercial buildings.  Buildings that are regularly used for illegal activities such as producing, selling or using illegal drugs, prostitution, solvent abuse or the unlawful sale and consumption of alcohol, are at risk for being shut down.
If you are suspicious of a property in your neighbourhood, do not approach the occupants or investigate it yourself. Please call the Safer Communities and Neighbourhoods Investigation Unit immediately at:
1-866-51-SAFER. (1-866-517-2337)
For more information please visit the SCAN website.
"On any block and in any neighbourhood, it only takes one house that is harbouring illegal activities to undermine the safety of all residents of that community and affect the property values throughout that neighbourhood," said Justice Minister Frank Quennell.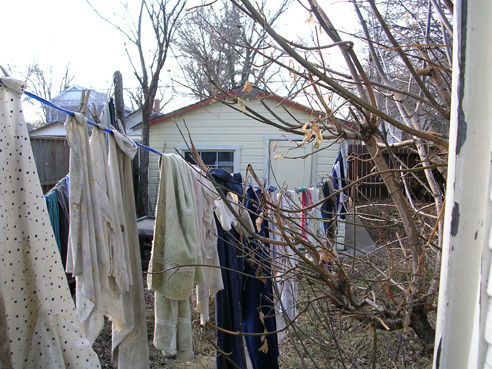 The Act also creates a process where building fortifications that cause public safety concerns and/or exceed reasonable security measures for residential or commercial dwellings, can be removed by police. These fortifications may also prevent emergency response personnel, law enforcement officials, or occupants from gaining access to or escaping from those buildings in an emergency. Fortifications often include bullet proof glass or explosive-resistant materials, barbed wire, armour to reinforce doors, and bars on windows or doors.
This legislation empowers citizens to improve their neighbourhoods by confidentially reporting problem residences and businesses. It will also hold property owners accountable for threatening or disturbing activities regularly taking place on their property.
In its first 11 months of operation, the Safer Communities and Neighbourhoods Investigation Unit received 305 complaints. Of those complaints, 94 properties where illegal activities were occurring have been shut down.
What should I look for in my neighbourhood?
The following is a list of common signs of illegal activity. Alone, any of these activities or signs may not necessarily mean that drug dealing, drug producing, substance abuse, prostitution, or any variety of other illegal activities are occurring on a property. However, a frequency of the following list of activities or a combination of them occurring on a property may indicate a problem:
Frequent visitors at all times of the day and night
Frequent late night activity
Windows blackened or curtains always drawn
Visitors with expensive vehicles
Unfriendly people who appear to be secretive about their activities
People watching cars suspiciously as they pass by
Extensive investment in home security
Strange odours coming from the house or garbage
Garbage that contains numerous bottles and containers, particularly chemical containers
Putting garbage out in another neighbours' collection area
Please call the Safer Communities and Neighbourhoods Investigation Unit immediately at:
1-866-51-SAFER. (1-866-517-2337)